We are new law office in the Northeast of Thailand, a region known as "Isaan". Our main office is located in the town of Nakhon Ratchasima also known as "Korat"; not far from the heart of the business area and government offices.
Our office responds to the needs and growth of both foreign and local businesses and individuals in the region.
The Asean Economic Community (AEC) will be implemented in a few years. Our office will be ready to move forward with you to a prosperous future.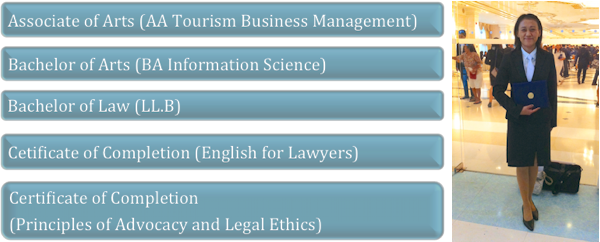 ---
I, Patcharin (Mam) Lomlerttham have experience in many fields of work. I spent almost ten years overseas and gained knowledge of and experience in working with foreigners. I am bilingual (Thai and English). I recently obtained a Bachelor of Law degree and received my license to practice law from the Thai Lawyers Council. While I was studying law, I gained relevant legal experience from my work as a court interpreter, paralegal, translator, etc.
My motto is "Never stop learning"